 Privacy Policy
Please review Imperial Calcasieu Human Services Authority's privacy policy.
Contact us with any questions and/or concerns.

Who is ImCalHSA.org
Our website address is: https://imcalhsa.org.
Imperial Calcasieu Human Services Authority ("we" or "us" or "our") respects the privacy of our users ("user" or "you"). This Privacy Policy explains how we collect, use, disclose, and safeguard your information when you visit our website [name of website.com] [and our mobile application], including any other media form, media channel, mobile website, or mobile application related or connected thereto (collectively, the "Site"). Please read this privacy policy carefully. If you do not agree with the terms of this privacy policy, please do not access the site.
We reserve the right to make changes to this Privacy Policy at any time and for any reason. We will alert you about any changes by updating the "Last Updated" date of this Privacy Policy. Any changes or modifications will be effective immediately upon posting the updated Privacy Policy on the Site, and you waive the right to receive specific notice of each such change or modification.
You are encouraged to periodically review this Privacy Policy to stay informed of updates. You will be deemed to have been made aware of, will be subject to, and will be deemed to have accepted the changes in any revised Privacy Policy by your continued use of the Site after the date such revised Privacy Policy is posted.
Collection of your information
We may collect information about you in a variety of ways. The information we may collect on the Site includes:
Personal Data
Personally identifiable information, such as your name, shipping address, email address, and telephone number, and demographic information, such as your age, gender, hometown, and interests, that you voluntarily give to us [when you register with the Site or] when you choose to participate in various activities related to the Site, such as online chat and message boards. You are under no obligation to provide us with personal information of any kind, however your refusal to do so may prevent you from using certain features of the Site.
Derivative Data
Information our servers automatically collect when you access the Site, such as your IP address, your browser type, your operating system, your access times, and the pages you have viewed directly before and after accessing the Site. [If you are using our mobile application, this information may also include your device name and type, your operating system, your phone number, your country, your likes and replies to a post, and other interactions with the application and other users via server log files, as well as any other information you choose to provide.]
Comments
When visitors leave comments on the site we collect the data shown in the comments form, and also the visitor's IP address and browser user agent string to help spam detection.
An anonymized string created from your email address (also called a hash) may be provided to the Gravatar service to see if you are using it. The Gravatar service privacy policy is available here: https://automattic.com/privacy/. After approval of your comment, your profile picture is visible to the public in the context of your comment.
Media
If you upload images to the website, you should avoid uploading images with embedded location data (EXIF GPS) included. Visitors to the website can download and extract any location data from images on the website.
Cookies
If you leave a comment on our site you may opt-in to saving your name, email address and website in cookies. These are for your convenience so that you do not have to fill in your details again when you leave another comment. These cookies will last for one year.
If you visit our login page, we will set a temporary cookie to determine if your browser accepts cookies. This cookie contains no personal data and is discarded when you close your browser.
When you log in, we will also set up several cookies to save your login information and your screen display choices. Login cookies last for two days, and screen options cookies last for a year. If you select "Remember Me", your login will persist for two weeks. If you log out of your account, the login cookies will be removed.
If you edit or publish an article, an additional cookie will be saved in your browser. This cookie includes no personal data and simply indicates the post ID of the article you just edited. It expires after 1 day.
Embedded content from other websites
Articles on this site may include embedded content (e.g. videos, images, articles, etc.). Embedded content from other websites behaves in the exact same way as if the visitor has visited the other website.
These websites may collect data about you, use cookies, embed additional third-party tracking, and monitor your interaction with that embedded content, including tracking your interaction with the embedded content if you have an account and are logged in to that website.
Who we share your data with
If you request a password reset, your IP address will be included in the reset email. We may share information we have collected about you in certain situations. Your information may be disclosed as follows:
By Law or to Protect Rights
If we believe the release of information about you is necessary to respond to legal process, to investigate or remedy potential violations of our policies, or to protect the rights, property, and safety of others, we may share your information as permitted or required by any applicable law, rule, or regulation. This includes exchanging information with other entities for fraud protection and credit risk reduction.
Third-Party Service Providers
We may share your information with third parties that perform services for us or on our behalf, including payment processing, data analysis, email delivery, hosting services, customer service, and marketing assistance.
Marketing Communications
With your consent, or with an opportunity for you to withdraw consent, we may share your information with third parties for marketing purposes, as permitted by law.
Interactions with Other Users
If you interact with other users of the Site [and our mobile application], those users may see your name, profile photo, and descriptions of your activity, including sending invitations to other users, chatting with other users, liking posts, following blogs.
Online Postings
When you post comments, contributions or other content to the Site [or our mobile applications], your posts may be viewed by all users and may be publicly distributed outside the Site [and our mobile application] in perpetuity.
Third-Party Advertisers
We may use third-party advertising companies to serve ads when you visit the Site [or our mobile application]. These companies may use information about your visits to the Site [and our mobile application] and other websites that are contained in web cookies in order to provide advertisements about goods and services of interest to you.
Affiliates
We may share your information with our affiliates, in which case we will require those affiliates to honor this Privacy Policy. Affiliates include our parent company and any subsidiaries, joint venture partners or other companies that we control or that are under common control with us.
Business Partners
We may share your information with our business partners to offer you certain products, services or promotions.
Social Media Contacts
If you connect to the Site [or our mobile application] through a social network, your contacts on the social network will see your name, profile photo, and descriptions of your activity.
Other Third Parties
We may share your information with advertisers and investors for the purpose of conducting general business analysis. We may also share your information with such third parties for marketing purposes, as permitted by law.
Sale or Bankruptcy
If we reorganize or sell all or a portion of our assets, undergo a merger, or are acquired by another entity, we may transfer your information to the successor entity. If we go out of business or enter bankruptcy, your information would be an asset transferred or acquired by a third party. You acknowledge that such transfers may occur and that the transferee may decline honor commitments we made in this Privacy Policy.
We are not responsible for the actions of third parties with whom you share personal or sensitive data, and we have no authority to manage or control third-party solicitations. If you no longer wish to receive correspondence, emails or other communications from third parties, you are responsible for contacting the third party directly.
How long we retain your data
If you leave a comment, the comment and its metadata are retained indefinitely. This is so we can recognize and approve any follow-up comments automatically instead of holding them in a moderation queue.
For users that register on our website (if any), we also store the personal information they provide in their user profile. All users can see, edit, or delete their personal information at any time (except they cannot change their username). Website administrators can also see and edit that information.
What rights you have over your data
If you have an account on this site, or have left comments, you can request to receive an exported file of the personal data we hold about you, including any data you have provided to us. You can also request that we erase any personal data we hold about you. This does not include any data we are obliged to keep for administrative, legal, or security purposes.
Where we send your data
Visitor comments may be checked through an automated spam detection service.
Contact
If you have questions or comments about this Privacy Policy, please contact us at:
Business Administration Office
ImCal Human Services Authority
One Lakeshore Drive, Suite 2000
Lake Charles, LA 70629
Toll Free:
1-866-698-5304
Behavioral Health 24Hr. Crisis Hotline:
1-800-272-8367
Children & Adolescent 24Hr. Crisis Response Team:
1-800-272-8367
Business Hours
Weekdays: 8am to 4:30pm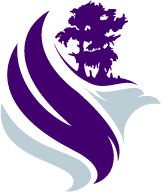 Imperial Calcasieu Human Services Authority (ImCal HSA) exists so that citizens with mental health, addictions, and developmental challenges residing in the parishes of Allen, Beauregard, Calcasieu, Cameron, and Jefferson Davis are empowered, and self-determination is valued such that individuals live a satisfying, hopeful, and contributing life. Better Healthcare is Our Mission
24/7 CRISIS HOTLINE (800) 272-8367. Same Day Appointments are Available.
1615 Wolf Circle
Suite B
Lake Charles, LA 70605