CHILD & ADOLESCENT RESPONSE TEAM
This team is designed to guide youth and their parents through times of crisis by providing support for the family in their own resolution of the crisis.
Our mission is to provide crisis counseling and intervention to children, youth, and their immediate family.
Youth and their families who are experiencing acute crises are eligible to receive these crisis services.
Call 1-800-272-8367 for CART
CART'S GOALS
To provide timely and efficient response to

a crisis

, as

defined by the family

, which results in increased natural supports and community-based resolutions in an effort to decrease hospital admissions.

To provide families with support, advocacy, and referrals in the community setting.

To provide crisis stabilization from the implementation date of the safety plan. 
For the purposes of CART, crisis is defined by the family and/or youth initiating crisis services. 
A problem or a stressful/significant event 

Emotional dysregulation 

Opportunity for change and personal growth 
HOW DOES IT WORK WHEN YOU CONTACT CART SERVICES?
CRISIS SCREENING
An individual may either call-in or walk-in to an ImCal clinic in your area for CART screening.
CRISIS ASSESSMENT
The CART Screener provides details of the situation to the CART Assessor
CRISIS STABILIZATION/RESOLUTION
CART Assessor works with the family on crisis stabilization/resolution.
SAFETY PLANNING
Conducted with the family/youth focusing on crisis resolution in the least restrictive setting.
FOLLOW UP
CART will contact the family 72 hours post crisis event, to encourage continued stabilization and problem solve any issues identified by family/youth.
Call 1-800-272-8367 for CART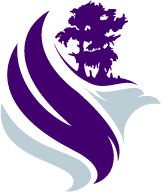 Imperial Calcasieu Human Services Authority (ImCal HSA) exists so that citizens with mental health, addictions, and developmental challenges residing in the parishes of Allen, Beauregard, Calcasieu, Cameron, and Jefferson Davis are empowered, and self-determination is valued such that individuals live a satisfying, hopeful, and contributing life. Better Healthcare is Our Mission
24/7 CRISIS HOTLINE (800) 272-8367. Same Day Appointments are Available.
1615 Wolf Circle
Suite B
Lake Charles, LA 70605