 988 Suicide and
Crisis Lifeline
The First Year and Beyond!
July 2023 – 988 1st Anniversary
In its first year, the 988 three-digit dial code has grown and evolved to give hope to millions of people in need by connecting them with trained crisis counselors. The transition to 988 from a full ten-digit number was an immense step forward and offered an unprecedented opportunity to strengthen and transform crisis care in our country.
First Year 988 Milestones
Increased Routed Calls From Previous Year
LOUISIANA LIFELINE UPDATE – Last updated: 07/18/23
In December 2022, OBH launched text and chat for those who prefer not to call –

DIAL

988.
In May 2023, as part of the 988 awareness campaign LDH launched an online 988 Dashboard providing transparency on key metrics of crisis call data from Louisiana's two 988 crisis centers.
The Lifeline offers support for everyone and has specialized call, text and chat services for:

Veterans, service members and their families (press 1)
Spanish speakers (press 2)
LGBTQ+ youth and people under the age of 25 (press 3)
Deaf and hard of hearing (preferred TTY service or dial 711 then 988)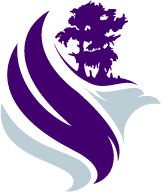 Imperial Calcasieu Human Services Authority (ImCal HSA) exists so that citizens with mental health, addictions, and developmental challenges residing in the parishes of Allen, Beauregard, Calcasieu, Cameron, and Jefferson Davis are empowered, and self-determination is valued such that individuals live a satisfying, hopeful, and contributing life. Better Healthcare is Our Mission
24/7 CRISIS HOTLINE (800) 272-8367. Same Day Appointments are Available.
1615 Wolf Circle
Suite B
Lake Charles, LA 70605