 LOUISIANA BRIDGE PROGRAM
The Louisiana Bridge Program has been implemented to address the alarming rate of overdose deaths in SWLA.
ImCal HSA, in partnership with Southwest Louisiana Area Health Education Center, Region V Office of Public Health and select local hospitals, implemented the Louisiana Bridge Program to address the alarming rate of overdose deaths in Southwest Louisiana. This program, modeled after the California Bridge Program, provides continuity of care when a person enters into hospital emergency departments with substance use disorder. Substance Use Navigators (SUNs) are placed within the hospitals to work alongside emergency department staff in engaging patients in substance use disorder treatment options including Medication Assisted Treatment (MAT) providing education on harm reduction, and assisting with discharge planning. SUNs offer post-discharge follow-up to patients and their families to further promote treatment engagement and the use of harm reduction techniques to reduce the risk of future overdose.
Linking patients to the appropriate level of care, with or without Medication Assisted Treatment (MAT), SUNs can provide individuals with choices and support as they work toward their own recovery goals. Louisiana Bridge prides itself on supporting hospital staff, patients and families with choices and compassion for those with substance use disorder. By reducing stigma in the emergency department and in our community, those in need are more comfortable reaching out for help.
Participating Hospitals:
• Lake Charles Memorial Hospital – Lake Charles, LA
(Selected as a Bridge Starts Program recipient)
• West Calcasieu Cameron Hospital – Sulphur, LA
• Oschner's American Legion Hospital – Jennings, LA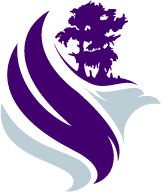 Imperial Calcasieu Human Services Authority (ImCal HSA) exists so that citizens with mental health, addictions, and developmental challenges residing in the parishes of Allen, Beauregard, Calcasieu, Cameron, and Jefferson Davis are empowered, and self-determination is valued such that individuals live a satisfying, hopeful, and contributing life. Better Healthcare is Our Mission
24/7 CRISIS HOTLINE (800) 272-8367. Same Day Appointments are Available.
1615 Wolf Circle
Suite B
Lake Charles, LA 70605