 Child & Adolescent Services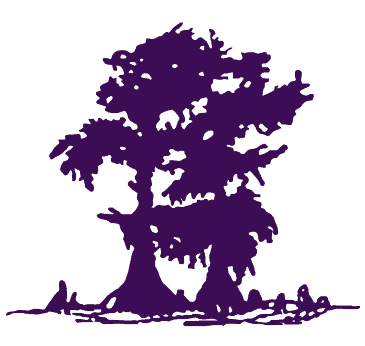 We have a Children's Unit Designed Specifically To Meet Their Needs
We understand that children and youth have their own distinct needs. Our Children & Adolescent Unit provides services for children with severe behavioral disturbances, mental illness and/or substance abuse problems.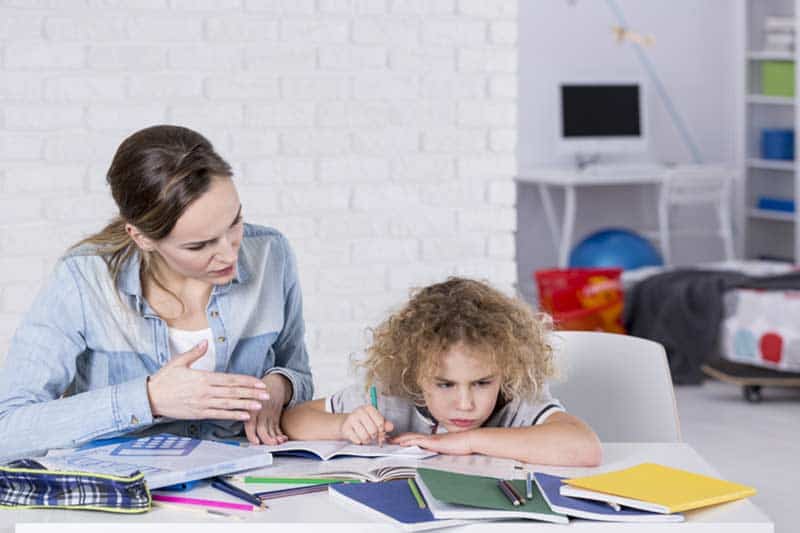 WHEN TO SEEK HELP FOR YOUR CHILD?
Parents and teachers are usually the first to recognize that a child has a problem with emotions or behavior. Still, the decision to seek professional help can be difficult and painful for a parent.
The first step is to gently try to talk to the child. An honest open talk about feelings can often help. It is important to note that listening to your child is often more important than "talking to" your child. Parents may choose to consult with the child's physician, teachers, members of the clergy, or other adults who know the child well.
The following may indicate that help from a sensitive and caring licensed behavioral health professional is needed. It is important to note that changes in your child's behavior or mood should raise some level of concern, particularly if these do not resolve within two weeks.
Signs to look for:
Marked decline in school performance
Severe worry or anxiety, or chooses not to take part in activities that are normal for the child's age
Frequent physical complaints – stomach ache or headaches
Hyperactivity, impulsive behaviors
Changes in sleep patterns, such as difficulty falling or staying asleep, or sleeping too much
Marked changes in eating habits, such as a sudden decrease in appetite or weight loss
Prolonged sad, negative, or angry moods
Difficulty with concentration, poor attention, forgetfulness
Clingy behaviors; difficulty separating from caregivers
Persistent disobedience or aggressive behavior toward teachers or other adults in authority
Frequent, unexplainable temper tantrums
Threatens to harm (self-cutting) or to kill oneself or others
Complains persistently of being bullied
Displays physically aggressive behaviors, such as fighting or property destruction
Delinquent behaviors such as truancy, theft, vandalism
Strange, unusual, bizarre thoughts or beliefs
If problems persist or if others involved in the child's life are concerned, then consider seeking a consultation with a licensed mental health professional, such as a social worker, psychologist or child/adolescent psychiatrist. Your child's physician or pediatrician can also make a referral for your child.
WHAT TYPES OF TREATMENT ARE AVAILABLE?
Effective treatment approaches are available. Psychosocial therapies are also called "talk therapies" or "behavioral therapy," and they can help children and adolescents change behaviors. Family and parent therapies that teach parents and children coping strategies can also be effective.
Cognitive Behavioral Therapy (CBT) is a type of therapy that can be used with children. It has been widely studied and is an effective treatment for a number of conditions and is especially useful when treating depression and anxiety in children and adolescents. Additionally, therapies for Attention Deficient Hyperactivity Disorder (ADHD) are numerous and include behavioral parent training and behavioral classroom management.
Some children may benefit from a combination of therapy approaches used with medication.
Our staff will talk with you about any recommendations for medication for your child. If medication is recommended, he or she would also discuss potential benefits and side effects to help you in your decision making process.
HOW DO I APPLY FOR SERVICES?
Our qualified staff of physicians, nurses, licensed mental health professionals and addiction specialists will provide you with treatment services which are evidenced based and proven effective while our trained peer support specialists provide you the support you need to help you on your journey to recovery, living a healthy and productive lifestyle. 
If you, or a loved one, are in need of services please contact one of our offices near you for assistance:
Behavioral Health
Developmental Disabilities
COST OF SERVICES
We offer services to everyone without discrimination as to race, color, age, sex, religion, national origin, sexual orientation, disability or marital status, political beliefs, veteran status, or any other non-merit factor. Fees are assessed according to a sliding fee scale based on income and number of dependents. There may be a charge for urine screens or co-payments fees. We accept Medicaid, Medicare, private insurance, and payment plans are available for those with the ability to pay. We are happy to assist you with determining your cost/fee plan.
Priority admission is assured for the following populations:
Pregnant women who report IV drug use
Pregnant women who report substance use
Individuals using drugs intravenously
IMCAL Fee Schedule:
Imperial Calcasieu Human Services Authority
Behavioral Health Division
FY 2021/2022 Client Fee Schedule
Clinical Service
Fee
Consultation & Evaluation
Consultation
$400
Psychiatric Evaluation/Intake
$300
Psychosocial Assessment
$200
Crisis Evaluation
$200/hour
Interactive Complexity
$20
Medication Management
Simple
$100
Complex
$200
Individual Therapy
30 min
$90
45 min
$120
60 min
$150
Interactive Complexity
$20
Group Therapy/Education
1 hour
$30
Intensive Outpatient Program
$150/day
Interactive Complexity
$20
Family/Marital Therapy
Without Patient
$135
With Patient
$180
Nursing Service
Urine Analysis
$20
Visit/Injection
$20
ADDITIONAL SUPPORTS
Are your service recipients in need of additional supports for our services? Consumer Care Resources provide financial supports to children/youth, adults, and their families who are in treatment for mental health conditions. Recovery Housing Stipends provide financial supports to children/youth, adults, and their families with substance abuse conditionas who have specific housing needs.
Referring providers/agencies can download this application:
IMCAL Services:
Access Services – Crisis Services, Assessment/Evaluation, and Referral
Outpatient Counseling- Individual, Family and Group Therapy
Psychiatric Evaluation
Psychiatric Medication Management
Intensive Outpatient Treatment for substance abuse
Referral to inpatient programs
Referral for detoxification
Drug Screen
Medical Assessments and referral
On-site pharmacy services and patient assistance programs to reduce medication costs
Support Group
Aftercare
Education
Prevention
HIV/STD/TB Screening Services
Evaluation/Treatment for Compulsive Gambling
Medicaid Application Center to assist you with your application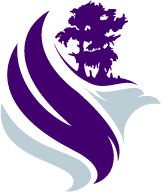 Imperial Calcasieu Human Services Authority (ImCal HSA) exists so that citizens with mental health, addictions, and developmental challenges residing in the parishes of Allen, Beauregard, Calcasieu, Cameron, and Jefferson Davis are empowered, and self-determination is valued such that individuals live a satisfying, hopeful, and contributing life. Better Healthcare is Our Mission
24/7 CRISIS HOTLINE (800) 272-8367. Same Day Appointments are Available.
1615 Wolf Circle
Suite B
Lake Charles, LA 70605