 Join Our Team
View Open Positions
Department: Behavior Health Services
Employment Type: Job Appointment
Pay Rate: Depends on Experience
Location: Sulphur, LA
Education: Possession of a valid Louisiana license or temporary permit to practice practical nursing or multi-state license by a Nursing Licensure Compact (NLC/eNLC) state.
Experience: Two years of practical nursing experience 
Provide nursing services, within the scope of LPN Licensure, supervised by a Registered Nurse, to all behavioral health clients (mental health, substance use, and co-occurring disorders) in ImCal HSA behavioral health clinics. Facilitate nursing services in collaboration with psychiatric and primary care providers.  Services include but are not limited to completing Nursing/Medical Intakes; carrying out physician/prescriber orders; provide nursing support for MAT services; conducting and following-up on urine drug screens, and pregnancy tests; conducting health education, administering intramuscular injections; measuring vital signs and obtaining other pertinent measurements; handling lab orders and results, facilitating and following-up on referrals; coordinating care; completing required documentation. 
Answer client messages/phone calls; call out medication prescriptions and refills as ordered, complete prior authorizations; relay client messages to psychiatric provider; review labs and notify prescriber of lab results as needed; complete episodes tab; and assist with patient discharge documentation. Assist RN with annual staff health screens/TB testing.  Provide specialized HIV and TB services.  Offer HIV Prevention Health education and pre/posttest counseling; administer HIV Rapid Testing in accordance with CDC guidelines; collect oral specimens; and assure appropriate documentation of education, counseling, and testing.  Screen for TB testing and administer PPDs.  Facilitate required reporting and referrals for additional counseling, testing, treatment.   
Administrative Program Specialist


(Emergency Response & Mobile Outreach Service Coordinator)

Department:    Administration
Employment Type:   Job Appointment
Pay Rate:          Depends on Experience
Location:          Lake Charles, LA
Education:        A baccalaureate degree plus one year of professional level experience in administrative services.
Substitutions:  Six years of full-time work experience in any field may be substituted for the required baccalaureate degree.
Experience:      1 year of professional level experience in administrative services.

Serves as executive level manager and monitor of the Authority's disaster/emergency response program.  Develops the Authority's emergency response policies and procedures in collaboration with the Authority's Corporate Compliance Officer and Executive Director, insuring the Authority meets all federal and state guidelines. Responsible for the development, implementation and monitoring of the Authority's emergency response plan while insuring the continuation of services provided during disasters.  Serves as ImCal Emergency Response Representative on all local, regional and statewide emergency disaster response meetings, committees and taskforces. In collaboration with the Authority's Human Resource Director, is responsible for the development of staff rosters, staff deployment and staff participation in emergency recovery program services and activities. Monitor to insure the attendance of assigned staff and/or attend any trainings, and/or planning meetings relative to the development and implementation of a viable disaster response effort.  Develops, manages and monitors behavioral health and developmental disability emergency response activities in the community in partnership with local and state governmental entities. Monitors contract and service providers in the ImCal catchment area to ensure they adhere to all emergency planning and response activities as required by state and federal law. Analyzes data to track training and technical assistance needs for ImCal facilities and community service providers. Prepares and reviews reports from ImCal facilities and other community BH and DD programs outlining emergency response trends and reports them to ImCal Executive Management Team. Attends meetings as ImCal Emergency Response Representative with Region V Office of Public Health, local offices of Homeland Security and Emergency Preparedness (OHSEP), parish officials, community leaders, service providers and others to present behavioral health and developmental disabilities program information to assure the development and monitoring of local and regional collaborative plans and activities. Participates in regional and state level annual Hurricane Preparedness Meetings.  May serve as the Incident Commander or Section Chief within the local incident command structure in emergency response activities.  
Social Service Counselor 4

A

 
(
Interagency Service Coordinator)
Department:    Behavioral Health Services
Employment Type:     Job Appointment
Pay Rate:          Depends on Experience
Location:          Lake Charles, LA
Education:       A baccalaureate degree plus three years of professional social services experience.
Substitutions:   Six years of full-time work experience in any field may be substituted for the required baccalaureate degree.
Experience:      3 years
 
The Interagency Service Coordination (ISC) Process is a comprehensive, coordinated multi-agency involvement approach to service planning and implementation to address the needs of children/youth with complex and multi-agency needs.  The goals of the ISC process are to 1) work with the families of children/youth who are at risk of removal from their current home placement or school environment; 2) coordinate existing agency resources to fill service gaps and avoid duplicative efforts for individual children/youth referred for ISC services; and 3) identify service gaps and problems which require long-term, systemic solutions. Organize and oversee the comprehensive interagency service delivery process for children and youth who experience EBD.  Receive, review and disseminate information to all participants in preparation for ISC case review meetings.    Prepare reports and treatment plans, maintain records, and produce correspondence relevant to the development of the ISC process.  Disseminate data to all relevant parties to further coordinated system planning and program development.  Maintain open records on ISC participants for one year from the date that the ISC takes place. Facilitate the ISC process with approximately fifty (50) children/youth annually through the coordination of one to two initial or review meetings per week. 
Perform public relations and provide technical assistance to schools and other agencies providing children services, ensuring that the referral agencies are adequately informed about the service planning process and are sufficiently stocked with the necessary forms for referral.  Serve as a liaison with participants, families, advocates, clinicians, private and public providers who offer services to children/youth with EBD and other complex needs.  Monitor to ensure the ISC process is successful on an individual case basis and organizationally.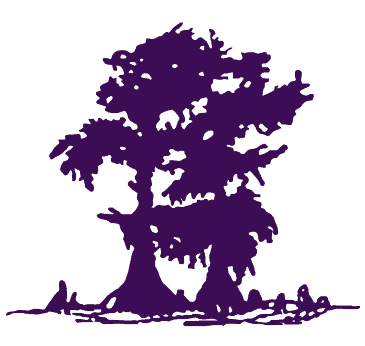 Imperial Calcasieu Human Services Authority (ImCal HSA) exists so that citizens with mental health, addictions, and developmental challenges residing in the parishes of Allen, Beauregard, Calcasieu, Cameron, and Jefferson Davis are empowered, and self-determination is valued such that individuals live a satisfying, hopeful, and contributing life. Better Healthcare is Our Mission
24/7 CRISIS HOTLINE (800) 272-8367. Same Day Appointments are Available.
1615 Wolf Circle
Suite B
Lake Charles, LA 70605