Do you need to see a primary care physician?
Monday through Friday from 8AM to 4PM, the Community Primary Care Clinic is setup in the Calcasieu Parish Health Unit Parking Lot at 3236 Kirkman Street.
There is no out-of-pocket expense and insurance information will not be collected. No appointment is needed: Services are first come, first served.
For more information, please download this flyer: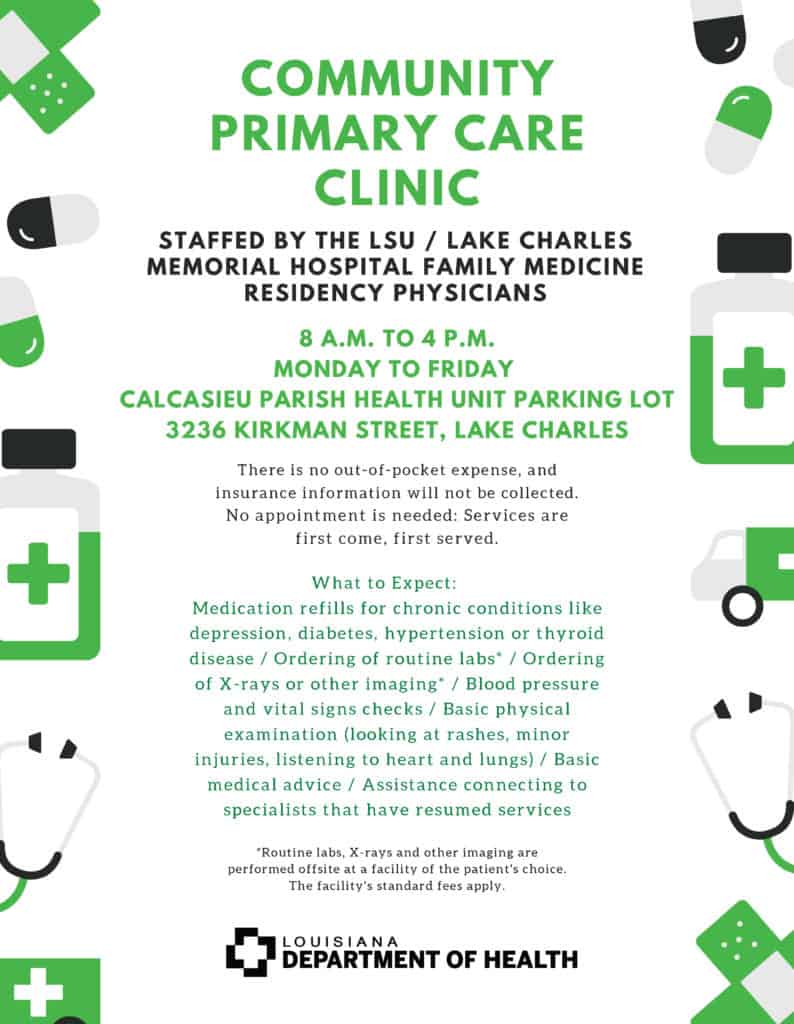 You can also download a PDF by clicking the image above.